Personalized Player Development "Activation" package*
Player & parent initial meeting (development goals/objectives) (1 session)
Player Personality Strengths assessment (1 session)
Player Personality Strengths coaching (1 session)
CP – 6-STEP mental strength training program (1 session)
Player practice (drill/skill development) observation, and analysis (2 sessions)
Musculoskeletal Structural Functionality Assessment (1 session)
Musculoskeletal Structural Functionality Exercise Training (1 session)
Nutritional training (1 session)
Strength Training/Stabilization training (injury prevention emphasis) (2 sessions)
Player Development Plan Activation Priority Recommendations (1 session)
Player Development Coordinator (PDC) plan maintenance consulting (5 days)
* Travel and incidental expenses not included in activation price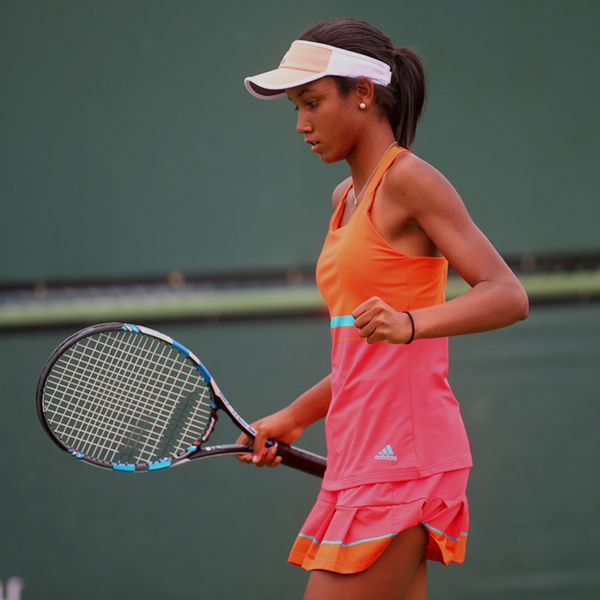 Player Development Activation Program
The Development choices that you make today will determine tomorrow's opportunities. This follows the universal law of cause and effect. Preparation meets the opportunity. If the preparation or training is complete, positive opportunities will line up accordingly. A player's performance results will ultimately come down to the quality and consistency of their training. In order for training to be complete, it has to occur in four equally important development dimensions: skills, body, mind, and spirit.
The Complete Performance™ by MATTEK (CP) approach to successful tennis/sports development is guided by three powerful principles: player development is individual and personal, each player has unique and enduring talents, and a player's greatest growth lies within developing the areas of their greatest strengths.
The CP Player Activation Program puts the development back on the right track. This program was developed by Tim Mattek, who was intimately involved with the development of a player from cradle to junior world champion and grand slam champion. Tim utilizes his decades of valuable experience and knowledge to assist aspiring juniors and professionals to develop their true performance potential.
This program is initiated over a span of three days called the "activation" period. At the end of this activation period, the player will continue with their training, utilizing their personalized development plan with their own priority recommendations. Tim is involved throughout the activation period, working directly with the player, parent, and coach, serving as the Player Development Coordinator (PDC).
Tim will educate, train, and empower the Player/Parents/Coaches, offering proven cutting edge Strength & Stabilization assessments and protocols, injury prevention and physical recovery strategies, mental strength training, and other successful formulas, and techniques that will help train and equip the player to achieve and sustain effective, efficient, and maximum development improvement. Videotaping is allowed.