The CP difference - recent success stories
Our 15 year old female player, working four years on the four development tracks, started the year at 1,300 (National USTA ranking - 16 & under) and after the first five 16's USTA National tournaments, her National ranking climbed to #8, and her Florida State 16's ranking went from unranked in January, 2016 to #1 on April 30, 2016.
After adding Spirit and Mind to her Skills & Strategies, and Body regiments, a professional WTA Player has won four Grand Slams doubles titles.
After completing the CP In The ZONE six-week mental training program, in her first match using the CP Body and Mind relaxation protocols, this WTA professional player defeated a top seed and a world ranked top 15 player.
A 12 year old boy trains with STEP 2 of the CP In The ZONE mental training prior to playing his tournament matches and has risen to number one ranking in the state of Florida.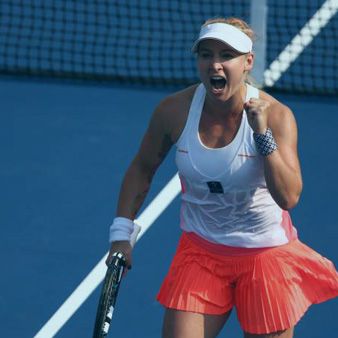 Comprehensive Development Program
Complete Performance™ by MATTEK (CP) provides expert guidance in the player and team development process including experienced planning, consulting, and coordinating. Developing a complete player that consistently operates at peak performances is the goal of the CP program. CP accomplishes this goal by implementing the four distinct dimensions of focus and training. Decades of experience in development (early junior through professional) has allowed for the discovery and evolution of this dynamic multi-dimensional approach to creating a complete athlete who competes at their highest possible potential. All four dimensions of training occur at the same time, in real time, at the right time.
The Complete Performance by MATTEK™ model is guided by three proven and powerful "strength" based principles: development is individual and personal, each player was created with unique and enduring talents," and the greatest room for growth and improvement centers and encompasses the areas of a players greatest strengths. Our program has trained and fostered a player from the "cradle" to the "main stage" of a world championship.
Traditional player development centers cater to the masses and their model is impersonal, while CP progression is personal and individual. Academies employ coaches who played the sport and are qualified to teach, yet many lack the knowledge and experience to plan, direct, and coordinate the overall comprehensive player development process. CP created the "Player Development Coordinator" (PDC) position, similar to a general manager in professional team sports who works with and augments the coach and trainer roles which focus almost exclusively on two tracks. For many years, it has been common sense (even outside of competitive sports) that Skills and Strategies, and Body are dimensions of training players and teams must master, however, the CP model goes beyond the conventional wisdom and integrates the Mind and Spirit dimensions that are becoming more significant in the advancement of world-class athletes.
CP comprehensive development model has been established through extensive experience in every facet of player progress and development. Through many years of personal sacrifice, experience, and trial and error, CP composed a program designed to confidently prepare an athlete to compete to the best of their abilities, even performing with the best competitors in the sport. CP's Comprehensive Development consists of four dimensions: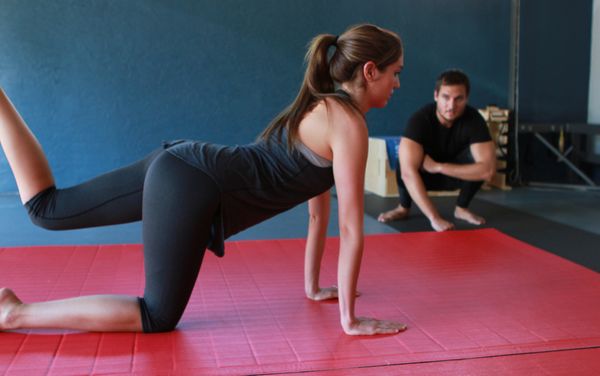 The CP approach is also proactive rather than reactive. It identifies player personality strengths and is refined through training and competitions while utilizing the CP 7 Steps to Mastering Skills and Strategy. CP also identifies and eliminates player muscular and structural dysfunction prior to injuries occurring, and systematically builds player muscle strength and endurance using exercise protocols that help prevent future injuries and maintain development momentum.
This program keeps the development process in the moment rather than in the past or future. It is far less critical on the player (or team) and more encouraging and empowering. All four dimensions of training occur at the same time, in real time, at the right time.
This proprietary systematic approach reduces stress and assists in managing family relationships as well as the daily and weekly training schedule. As a result of making proper and timely development planning decisions, it will save money, time, and energy.