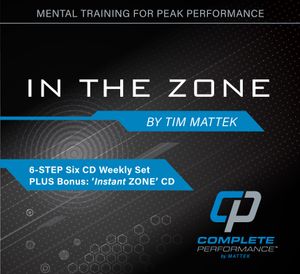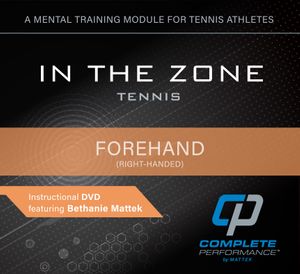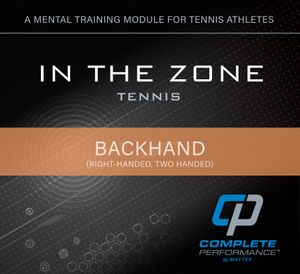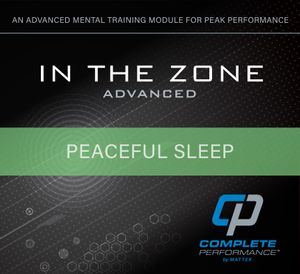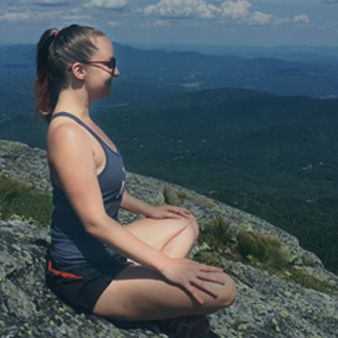 In The ZONE™ Mental Training 
Your goal is consistent peak performance in competition. This will ultimately come down to the quality and consistency of your training. In order for training to be complete, it has to occur in four equally important development dimensions: skills, body, mind and spirit.
Complete Performance™ by MATTEK (CP) mental training focuses on the player's thoughts which are powerful and like seeds will grow if nourished. When thoughts are combined with emotions, conception of an action takes place. When you repeat a thought process along with that emotion, the action will come to pass. There is a universal law that states every seed (thought) will reproduce according to its own kind.
Any player, who wants to consistently perform their best, must learn to control their thoughts and contain their emotions. Learn to control your thoughts, and you will manifest the circumstances that surround those thoughts. The first step to control is relaxation. In order to have a complete performance, you will need to learn to relax your body and mind. This is essential if you want to advance in mental training. In fact, your ability to relax on demand is so important that CP developed our own proprietary mental training program to teach our players to quickly relax and enter their ZONE, even during competition.
This proven 6-STEP mental training program is six weeks in duration and teaches you to relax on demand and quiet your mind. Relaxation is the first step in controlling brain activity and allows one to be more aware of their thoughts.
CP's In The ZONE™ mental training program is a simple, easy to follow 6 –STEP mental training program with the following six progressive mental exercises:
1. Focused Breathing: In Step 1, you will begin training with a short exercise that will teach you to focus on deep and even breathing. This focus will help your breathing become more efficient, which in turn, will help regulate the functions of the body, making it easier for you to relax and enter your ZONE.
2. Physical Relaxation: In Step 2, you will follow instructions that guide your attention to various parts of your body. You will become very skilled at relaxing your entire body, one body part at a time. In the second exercise your brain will also learn to associate a Key phrase with states of deep physical relaxation.
3. Mental Relaxation: In this third exercise, you will practice relaxing your mind and emotions; and improve your capacity for prolonged focus. You will also learn a second Key Phrase for unlocking the state of mental peace that you will consistently achieve during this week.
4. Entering Your Zone: By now you will have gained substantial improvements in your ability to relax your body; and quiet your mind. In Step 4, you will use these skills to get IN THE ZONE. Here you will get the chance to sharpen your imagination and facilitate positive emotions. You will also learn a third Key Phrase for unlocking your ZONE whenever you feel the need to enter that state.
5. Deep Zone: When you move to Step 5, you will learn to go to an even deeper state of relaxation and focus, which we call DEEP ZONE. Deep in your ZONE, you will get the chance to flex your creativity, focus your vision, and build your confidence.
6. Quick Deep Zone: The sixth Step of In The ZONE™ training combines all of the skills that you will have developed over the prior weeks of mental training. Using your developed skills; along with your Key Phrases, you will be able to quickly get deep in your ZONE.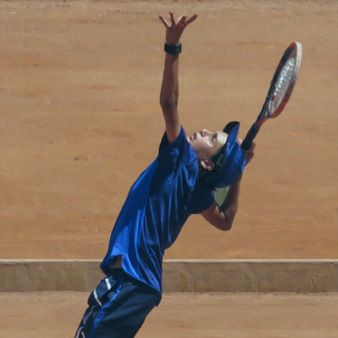 In The ZONE™ - ADVANCED
Upon completion of the 6 STEPS of the In The ZONE™ mental training program, you are eligible and ready to continue your mental training with CP's In The ZONE™ Advanced exercise modules.
CP's In The ZONE™ ADVANCED mental training modules are designed to help you continue to develop the power of your mind to effectively deal with negative thoughts and feelings. You will also learn to utilize your powerful imagination, to create clear mental pictures and mentally rehearse your desired future. Over time and with consistent mental training, you will increase your capacity to apply the learned mental skills in your competitive performances; and also in your daily life.
DISCLAIMER: ALL MEDIA CONTENT OF TIMOTHY MATTEK, COMPLETE PLAYER PERFORMANCE, CP by MATTEK, AND/OR THEIR CONTRIBUTING CONSULTANTS, INCLUDING BUT NOT LIMITED TO "IN THE ZONE" GUIDED MEDITATION TRACKS AND IN THE ZONE "ADVANCED" MEDITATION TRACKS ARE FOR INFORMATIONAL PURPOSES ONLY. NONE OF THIS CONTENT IS INTENDED TO OFFER, OR REPLACE QUALIFIED MEDICAL OR HEALTH RELATED ADVICE. ALWAYS SEEK THE ADVICE OF YOUR PHYSICIAN OR OTHER QUALIFIED HEALTH PROVIDER WITH ANY QUESTIONS YOU MAY HAVE REGARDING A MEDICAL CONDITION. NEVER DISREGARD PROFESSIONAL MEDICAL ADVICE OR DELAY IN SEEKING IT BECAUSE OF SOMETHING SUGGESTED, WRITTEN, OR PRODUCED FROM TIMOTHY MATTEK, COMPLETE PLAYER PERFORMANCE, CP by MATTEK, AND/OR ANY CONTRIBUTING CONSULTANTS. THE AUTHOR(S) ACCEPT NO RESPONSIBILITY OR LIABILITY WHATSOEVER FOR ANY INJURY, LOSS OR DAMAGE IN ANY SHAPE OR FORM INCURRED IN PART OR IN WHOLE, AS A DIRECT OR INDIRECT RESULT OF USE OR RELIANCE UPON THE INFORMATION AND MATERIAL PRESENTED HERE. RELIANCE ON ANY INFORMATION PROVIDED HEREIN IS SOLELY AT YOUR OWN RISK.