DISCOVER THE FOUR DIMENSIONS OF YOUR POTENTIAL
Developing a complete player that consistently operates at peak performances is the goal of the Complete Performance™ by MATTEK (CP) program. CP accomplishes this goal by implementing the four distinct dimensions of focus and training.
The CP Difference Explained by Tim Mattek
What is the #1 concern of parents, players, and coaches?
And how do you overcome it?
Tim Mattek breaks it down in four simple dimensions.
IN THE ZONE
COMPLETE MENTAL TRAINING FOR PEAK PERFORMANCE
One's ability to relax is so important that Complete Performance™ by MATTEK developed their own proprietary mental training program to teach players to quickly relax and enter their ZONE; even during competition. This proven six week, six step In The ZONE™ mental training program is responsible for numerous success stories. Read about them here.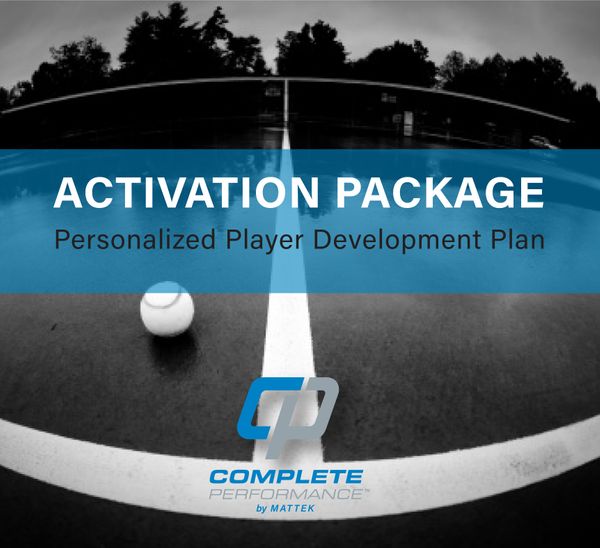 FULL ACTIVATION PLAN
The Development choices that you make today will determine tomorrow's opportunities. A player's performance results will ultimately come down to the quality and consistency of their development and training. In order for training to be complete, it has to occur in four equally important development dimensions: skills, body, mind, and spirit.
The Complete Performance™ by MATTEK Player Activation Program puts development back on the right track. This program was developed by Tim Mattek and utilizes his decades of valuable experience and knowledge to assist aspiring juniors and professionals to develop their true performance potential.
Tim will educate, train, and empower the Player, Parents, and Coaches offering proven cutting edge Strength & Stabilization assessments, injury prevention and physical recovery strategies, mental strength training, and other successful formulas and techniques that will equip the player to achieve and sustain effective, efficient, and maximum development improvement.